'El Loco' Marcelo Bielsa

The largest name Leeds have had at the helm in decades.
Based on the tarot card number 0 ''The Fool' (or El Loco in Spanish). A burning success or a horrible failure depending on the card's positioning, I thought it captured the potential of Bielsa and Leeds fairly nicely.

Featured in
L'equipe
by Didier Roustan who had some kind words to say.
I think. (18:15).
Print is available

here.
Or

here

if you want one with the TSB logo.
Process. Detailed
here

.
(Sort of).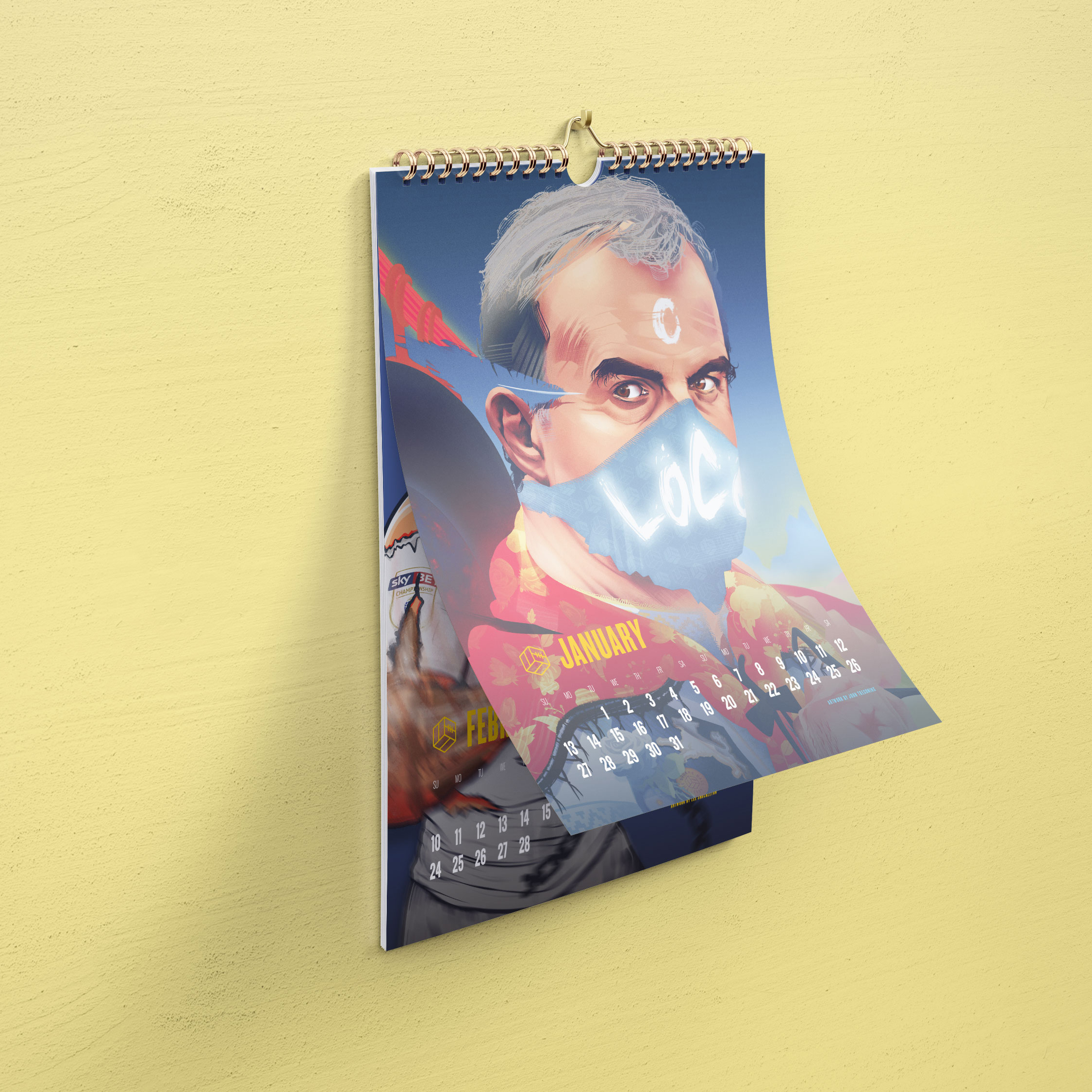 Also featured in The Square Ball's 2018 Charity Calendar for Leeds Hospital Trust.
An MB approved edition.
But these days he doesn't have a '0' on his forehead because a random guy told me he didn't get it.