'El Loco' Marcelo Bielsa

The largest name Leeds have had at the helm in decades.
Based on the tarot card number 0 ''The Fool' (or El Loco in Spanish). A burning success or a horrible failure depending on the card's positioning, I thought it captured the potential of Bielsa and Leeds fairly nicely.

Featured in
L'equipe
by Didier Roustan who had some kind words to say.
I think. (18:15).
Print is available

here.
Or

here

if you want one with the TSB logo.
The cover.
The details.
Process. Detailed
here

.
(Sort of).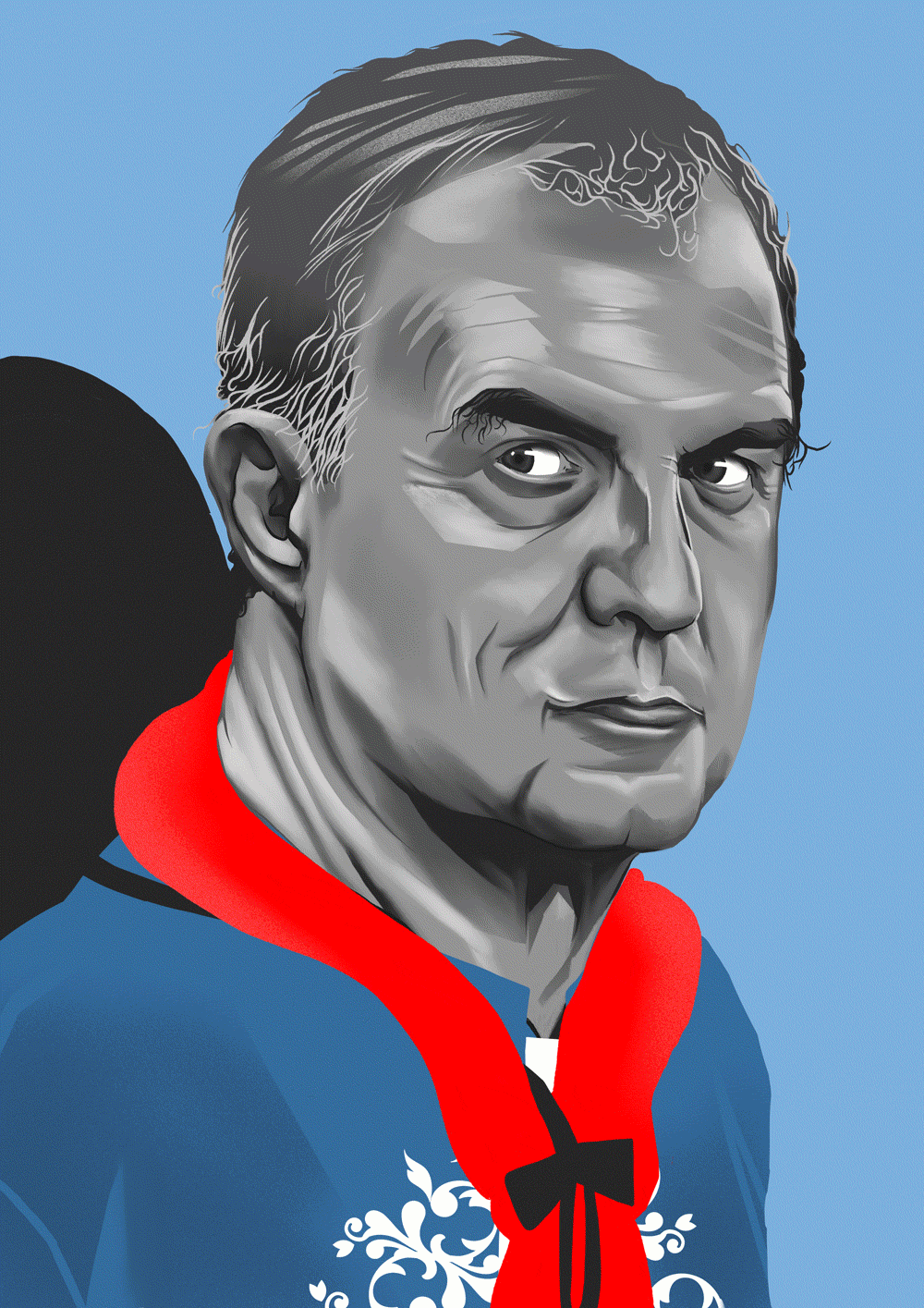 He was going to have a cheeky little smile before I realised the horror of it all and covered up my sins.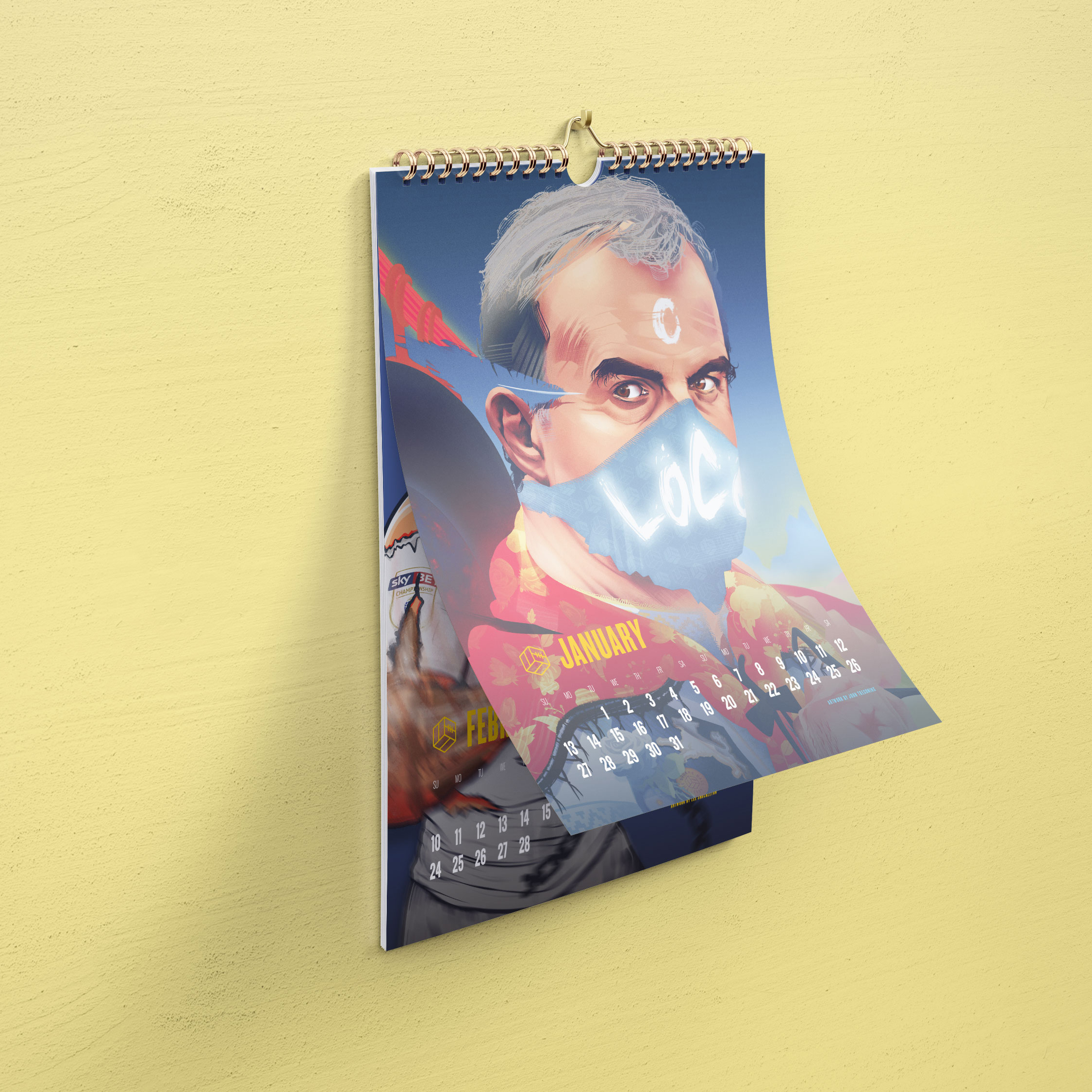 Also featured in The Square Ball's 2018 Charity Calendar for Leeds Hospital Trust.
An MB approved edition.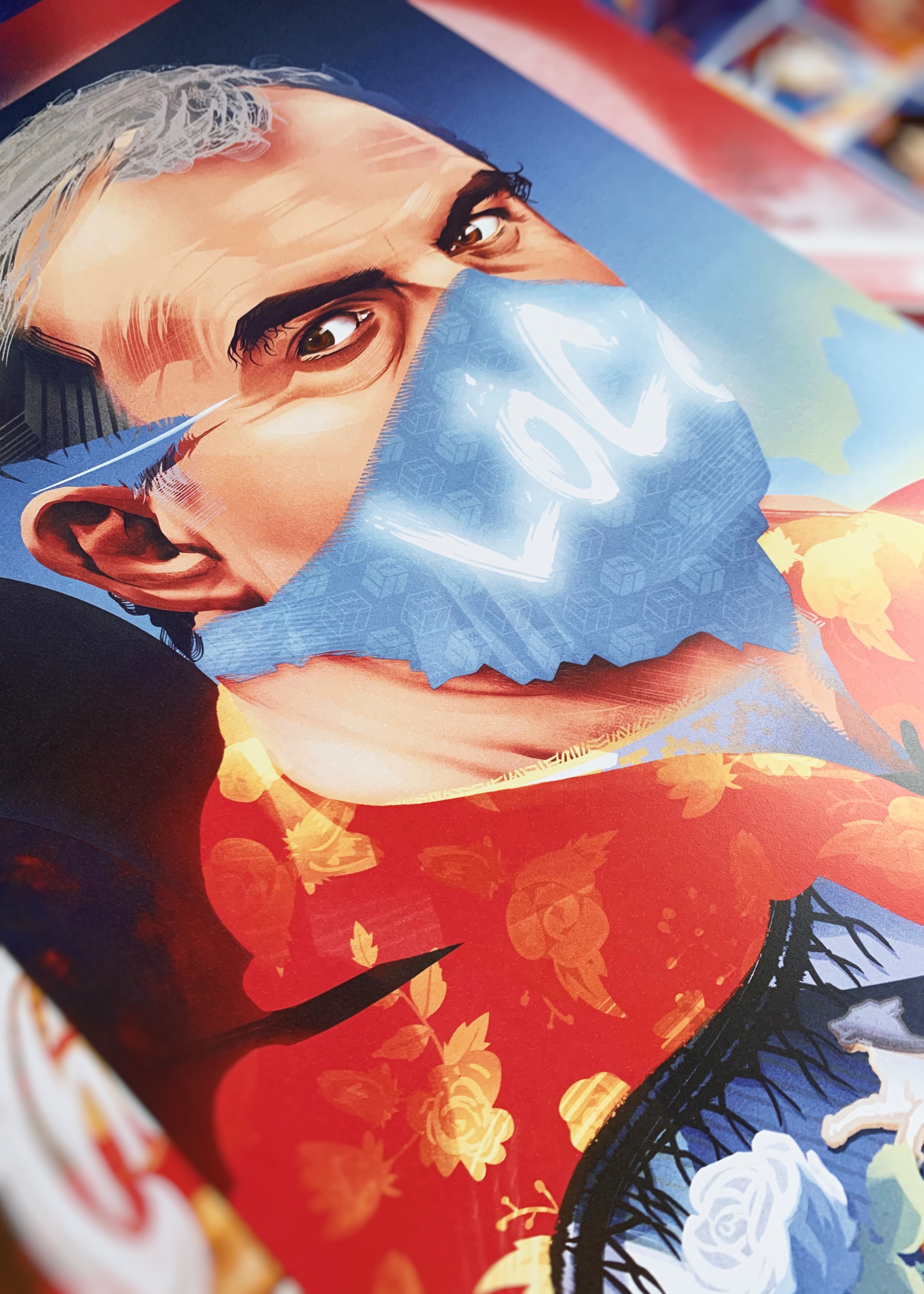 Less emphasis on the tarot card these days.