TSB Summer Special:
Davide Somma
For The Square Ball's 2019 Summer Special, including a Leyendecker style Molenaar. manga fight between Garry Monk and David Wagner, plus a Galactic Davide Somma.
My main piece was the Cellino car park incident of... 2014? A while ago. You know who drove Massimo around that fateful day? Brian McDermott. Apparently.
April, 2019
︎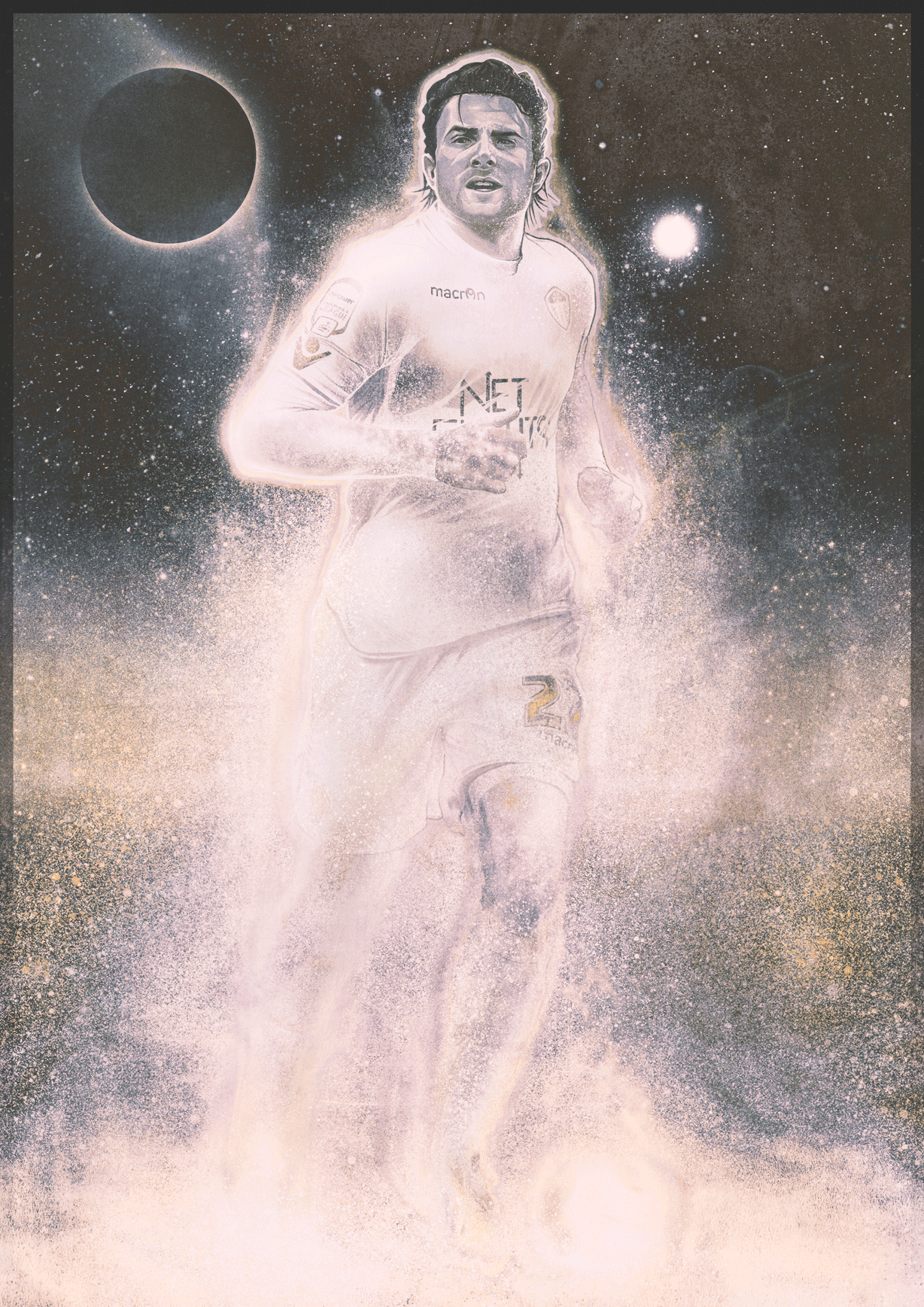 Yellow Somma variant.