TSB Summer Special
A few pieces for The Square Ball's

2019 Summer Special

, including a Leyendecker style Molenaar. manga fight between Garry Monk and David Wagner, plus a Galactic Davide Somma.
• Andrew Hughes talks to Moscowhite about becoming a Premier League coach, how Leeds will go up next season, and taking fat rascals from Betty's to Bielsa
• Andy P introduces a season by season celebration of 30 years of The Square Ball, with artwork by some of our finest contributors
• Features on the old school of Leeds United: Allan Clarke, Tony Dorigo, Jonny Howson, Jimmy Hasselbaink, Robbie Fowler and Robbie Keane
• A throwback to 1960, and the influence of Real Madrid 7-3 Eintracht Frankfurt on LUFC — and nearly Bournemouth
• Rob Conlon finds out who the donations to the Leeds Fans' Foodbank helped — and why more are needed
• A look back at Leeds United Ladies' season with Emma Lee
• 2018/19 in words, in our writers' player-by-player review of the season
• Relive the anticipation, glory and pain of matchday in Lee Brown's photographs
My main piece was the Cellino car park incident of... 2014? A while ago. You know who drove Massimo around that fateful day? Brian McDermott. Apparently.
︎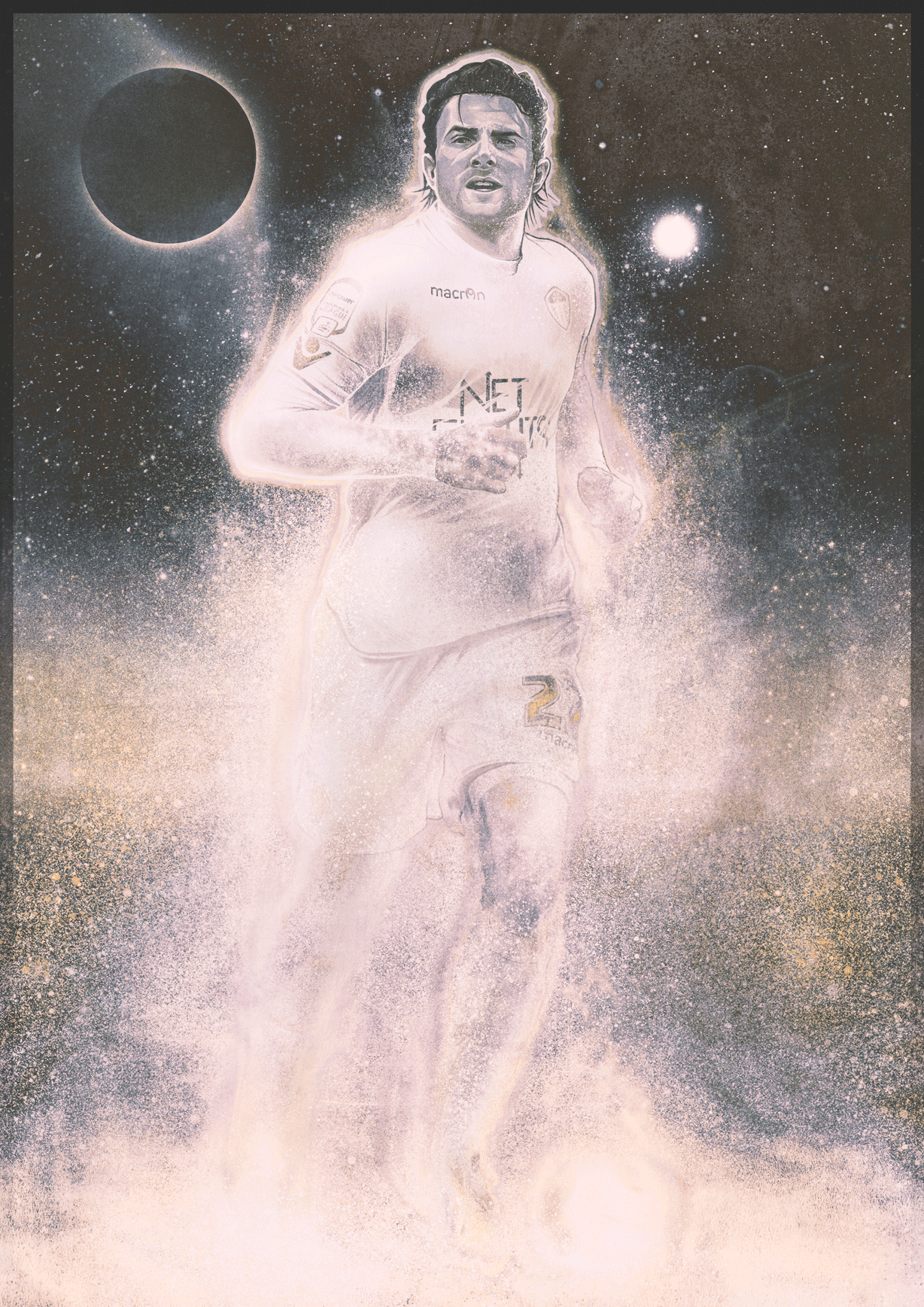 Yellow Somma variant.