Kalvin Phillips
You can now order directly from my site ︎︎︎
A3 Kalvin Phillips print:

300gsm white matte board - for a smooth finish.

Posted First Class, in hardback envelopes. No tubes. No rolling.
Dimensions:
Height: 420 millimetres
Width: 297 millimetres
Royal Mail are extremely slow at the minute thanks to the pandemic. Every order is tracked, so feel free to contact me if you think it's gone missing.

(Frame not included).
If you want to go out all out on a gift I offer an archival quality version, printed on gallery grade paper using an 8 ink system. I don't really know what any of that means but I'm told it's pretty good. Apparently they'll last longer than me which is a little bit of a grim way to put that they'll be as vivid in 300 years time as the day it was printed, but who am I to get in the way of Canson's sales pitch. Paper companies love framing paper longevity against the fragile nature of human life.
August, 2019
This version is printed on CANSON® INFINITY BARYTA PHOTOGRAPHIQUE 310 GSMtm and really is quite nice.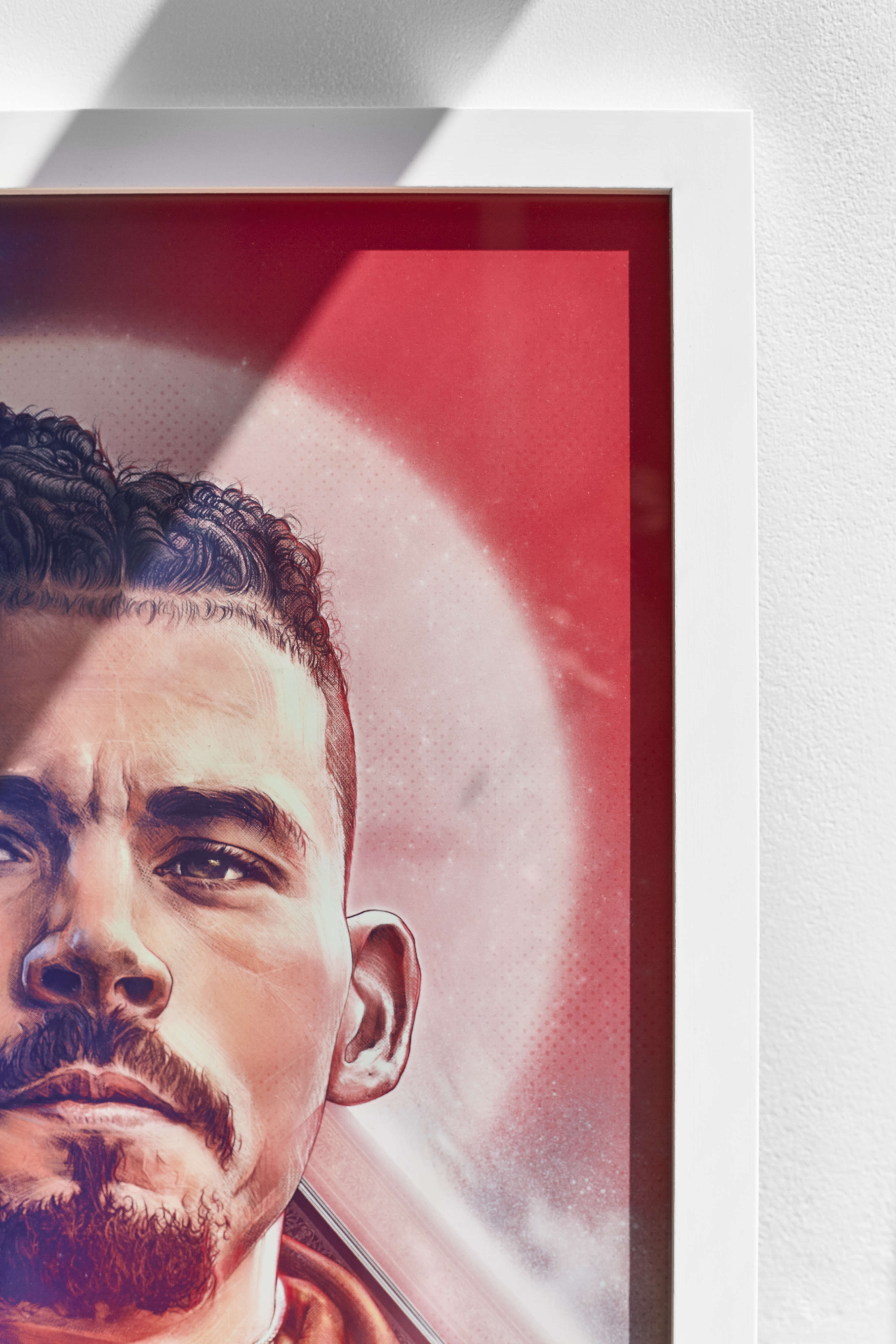 As wonderfully photographed by Grace Sullivan.