Marcelo Bielsa ¡CARAJO!
Vamos Leeds etc. etc.


Grab a print

here.
You can now order directly from my site ︎︎︎

A3 ¡CARAJO! print:

300gsm white recycled board - for a premium recycled finish with a textured look.

Posted First Class, in hardback envelopes. No tubes. No rolling.
Dimensions:
Height: 420 millimetres
Width: 297 millimetres
Royal Mail are painfully slow at the minute thanks to the pandemic. Every order is tracked, so feel free to contact me if you think it's gone missing.
I know what they're up to.
(Frame not included, but I do recommend a mounted frame like the one pictured here).
Slightly rude version.
And a slightly less rude version.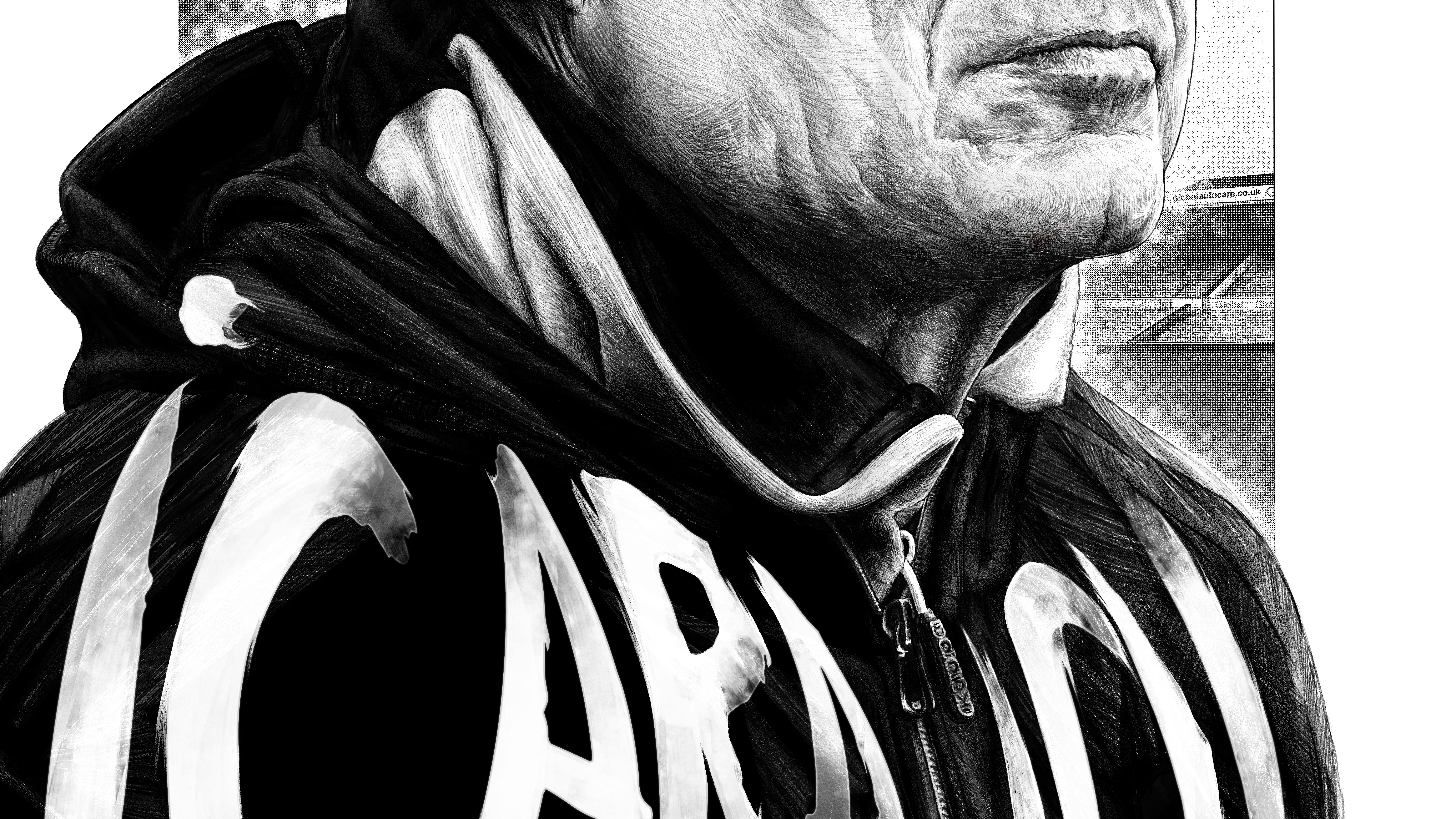 ¡ PROCESS GIF !

(Halftones and GIF compression don't work well together)


Even made its way onto a flag, which now sits elegantly in Elland Road as a semi-permanent fixture. At least until COVID fucks off.

One of the charms of drawing at excessively high resolutions is that it scales up on flags very nicely. The drawing is actually big enough for a 4861 sq ft billboard. Apparently.