The Square Ball Winter Special
"30 years ago, the season The Square Ball began, Leeds United won promotion. 20 years ago, in 1999/00, Leeds qualified for the Champions League. And it's now 10 years since 2009/10, when we left League One behind after three lost years, making Alex Ferguson's nose just a bit redder on the way.

The Square Ball Winter Special is a celebration of our last promotion team, a perfect read to get you ready for the run-in to crowning our next one. Unless the run is anything like it was in 2010, in which case, buckle up.

This 148 page magazine has a spine, top quality paper, and loads of great articles and artwork by TSB's brilliant contributors."


July, 2019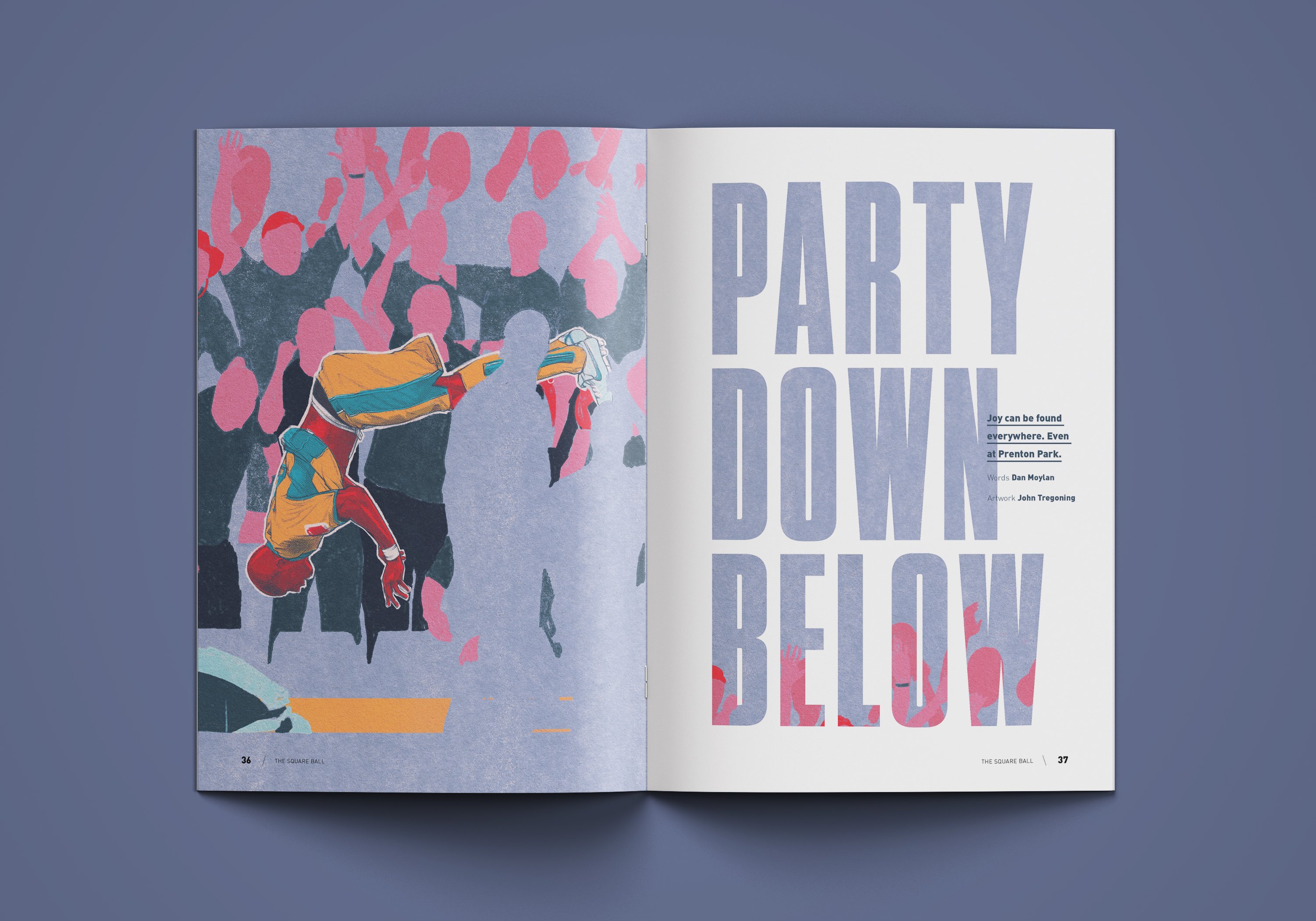 For The Square Ball

Winter Special.


Tresor Kandol doing his flippy thing.
Wasn't particularly keen on the result of this one, but I was mainly trying to get this kind of drawn with a blue ball point pen on watercolour paper look.
Which I think I succeeded in, but the base drawing wasn't quite good enough.